Get A Lawyer to Help Stop Your Home Foreclosure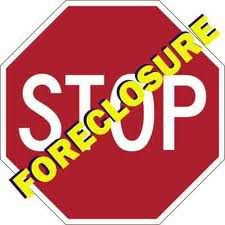 Don't just Pray. Take real action now to stop the foreclosure process.
You don't need to know what to do. Just ask an experienced professional for help to avoid foreclosure of your home.
Have you tried to work it out with your lender? Get legal advice to guide you through the loan modification process.
Have you tried to get help from the Gov't home program?
What you will need to apply for mortgage assistance.
Monthly mortgage statement.
Information about all loans on your home.
Two most recent pay stubs for each wage earner.
Last 2 years of tax returns.
Account balances for all your assets: savings, 401k, IRAs, and brokerage accounts.
Credit card account balances and monthly payments.
Income documentation for alimony, child support, social security, or any other income.
If necessary be willing to describe any special circumstances that caused your financial hardship.
Remember it's best to be prepared!
Your Family and friends can't help?
Then Get help here now. Avoid Foreclosure of your home.